About
The Shop SRQ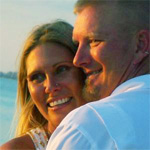 Erick & Dawn Jacobsen are tonsorial artists who practice as master barbers in the classic form.
"We are so grateful for our many return clients, and always welcome new clients & families. Stop in soon!"
For over 15 years THE SHOP been a client focused shop, committed to providing excellent service, at reasonable prices. Originally located on Bahia Vista, east of HWY 41, THE SHOP moved to the Gulf Gate area in November of 2014.
Contact
For general questions and comments, please use the form below, or call (941) 626-4894.
No appointments necessary!
Proud Sponsers

Riverview Rams Boys Baseball

Loyal Order of Moose

Morton's Market
Firehouse Chili Cook-off