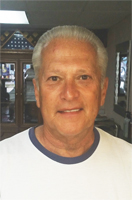 Standard Services
All cuts include complimentary eyebrow, ear and nose hair trim. Premium moisturizing and balancing oil included with all Goatee, Mustache & Beard trims.
Men & Young Men's Clipper Cut: $17.00
(add $3.00 for straight razor trim, ears & neck)
Style with Scissors and Razor: $20.00
Head & Face Shave: $20.00
Hair Cleanse, Wash, and Scalp Massage: $8.00
Standard Beard Trim: $5.00
Beard/Goatee Trim with Straight Razor: $17.00
Chest / Back / Arm trim: $20.00
(Shy? Ask for the private area!)

Our Signature

Shave:
Hot Towel
Premium Shave Oil
Premium Conditioning Shave Cream
2 passes with Straight Razor
Cool Towel
Premium Cooling Lotion
$20.00 minimum, No Appointment Necessary!